Welcome to Steve's Painting Service, Inc.
Steve's Painting Service, Inc. in Campbell, CA is a full-service painting contractor specializing in painting condominium and townhouse complexes, apartment buildings and office and commercial buildings. We have more than 20 years of experience, are fully insured and hold Contractor License #354601. If you need a painter in the Silicon Valley or the surrounding areas, we are the professionals to call.
We Specialize In The Painting Of: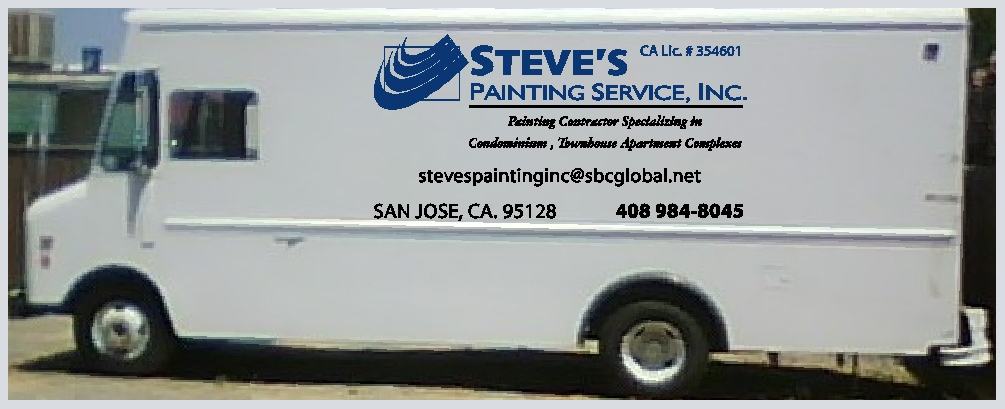 Apartment Complexes
Business Parks
Condominium Complexes
C-Op Apartments
Office and Commercial Buildings
Shopping Centers
Townhouse Complexes
Request a Free Estimate
Call us today at 408-515-4702 for a FREE estimate!